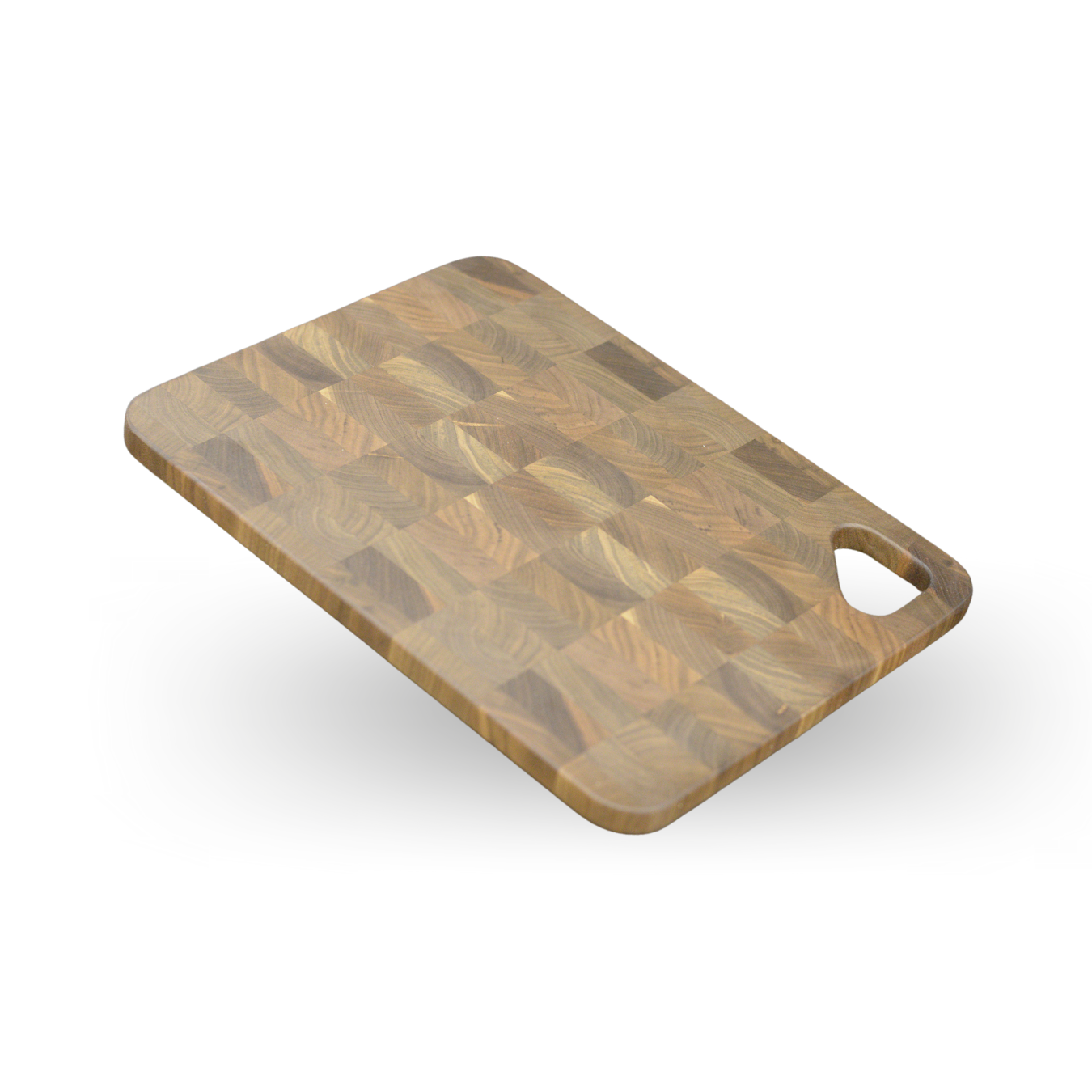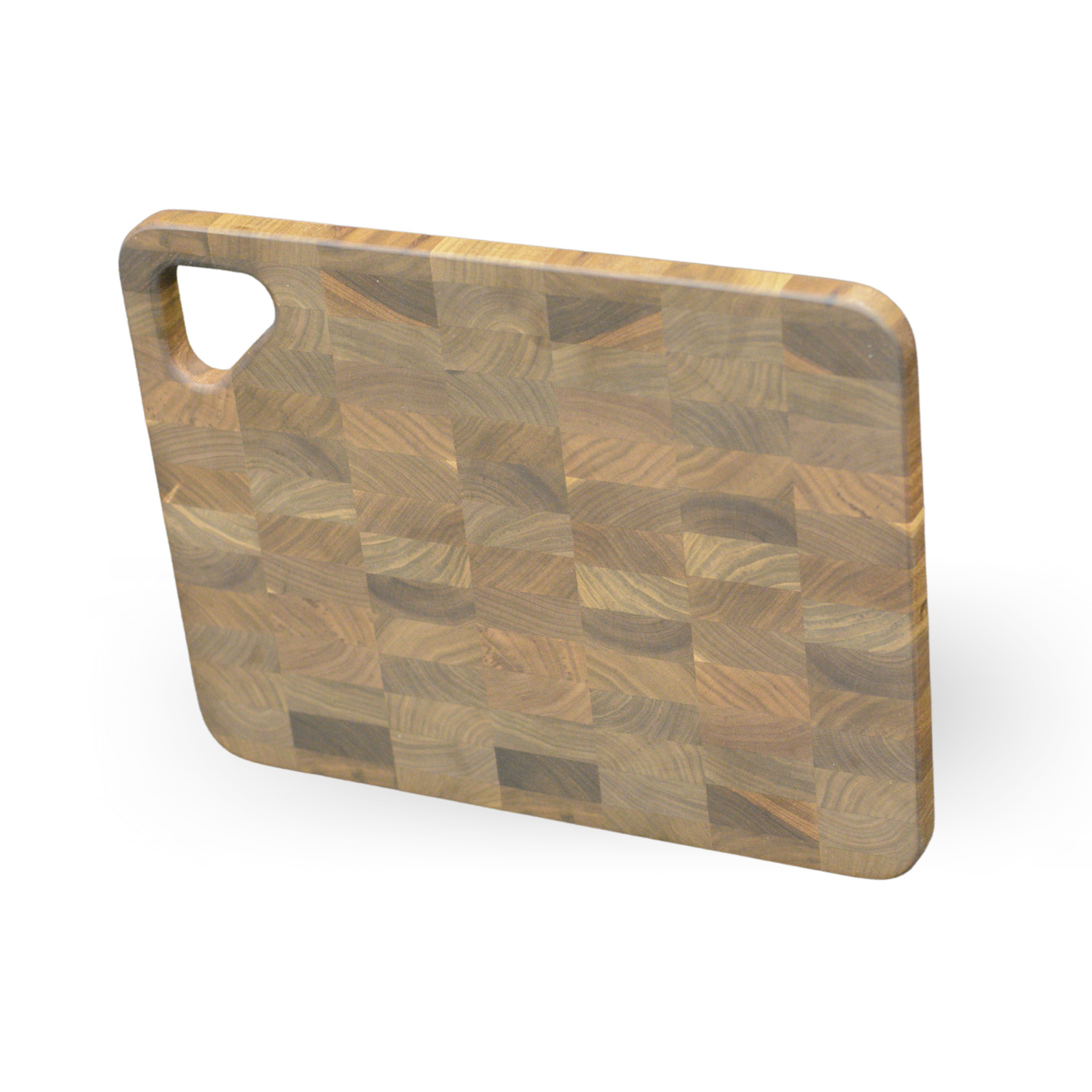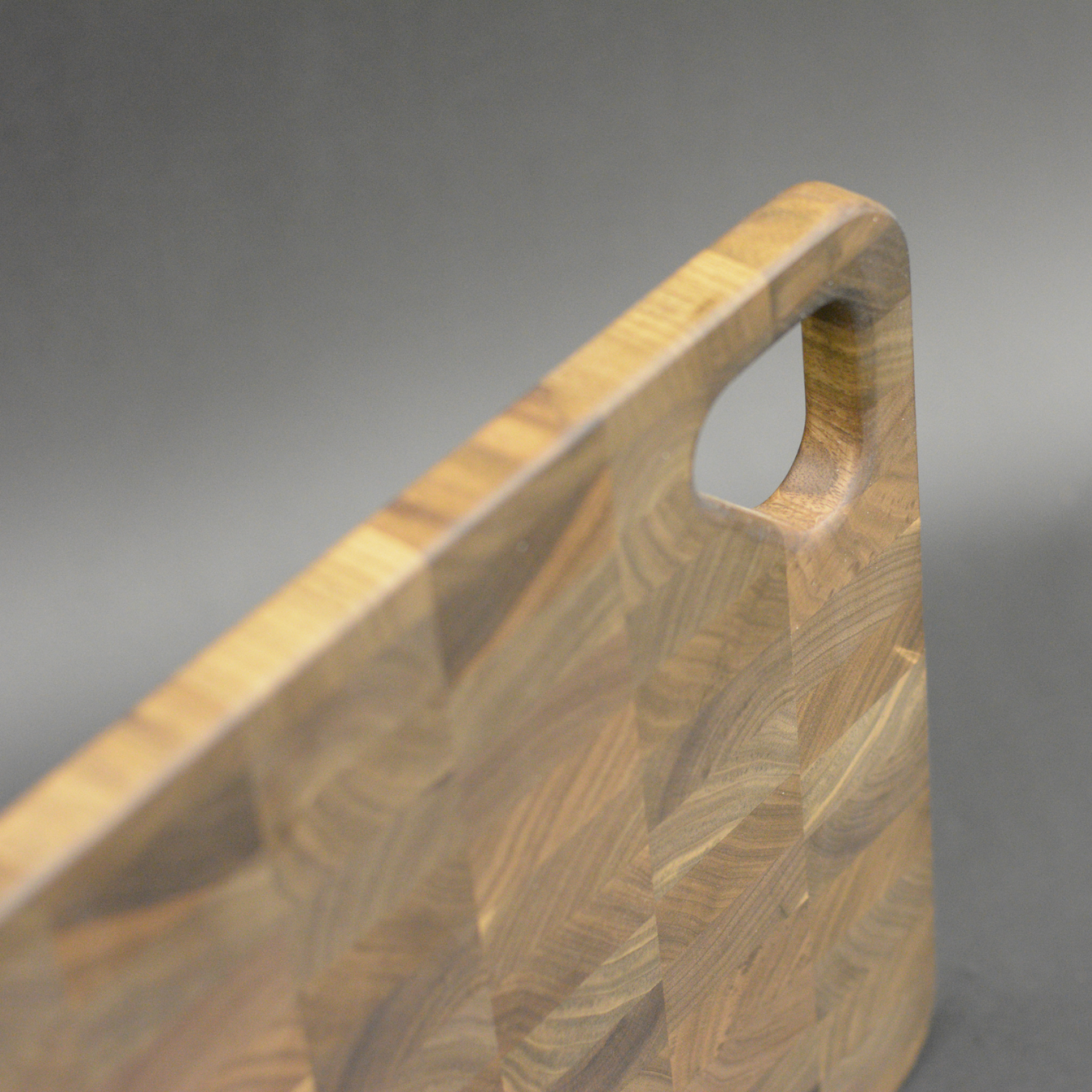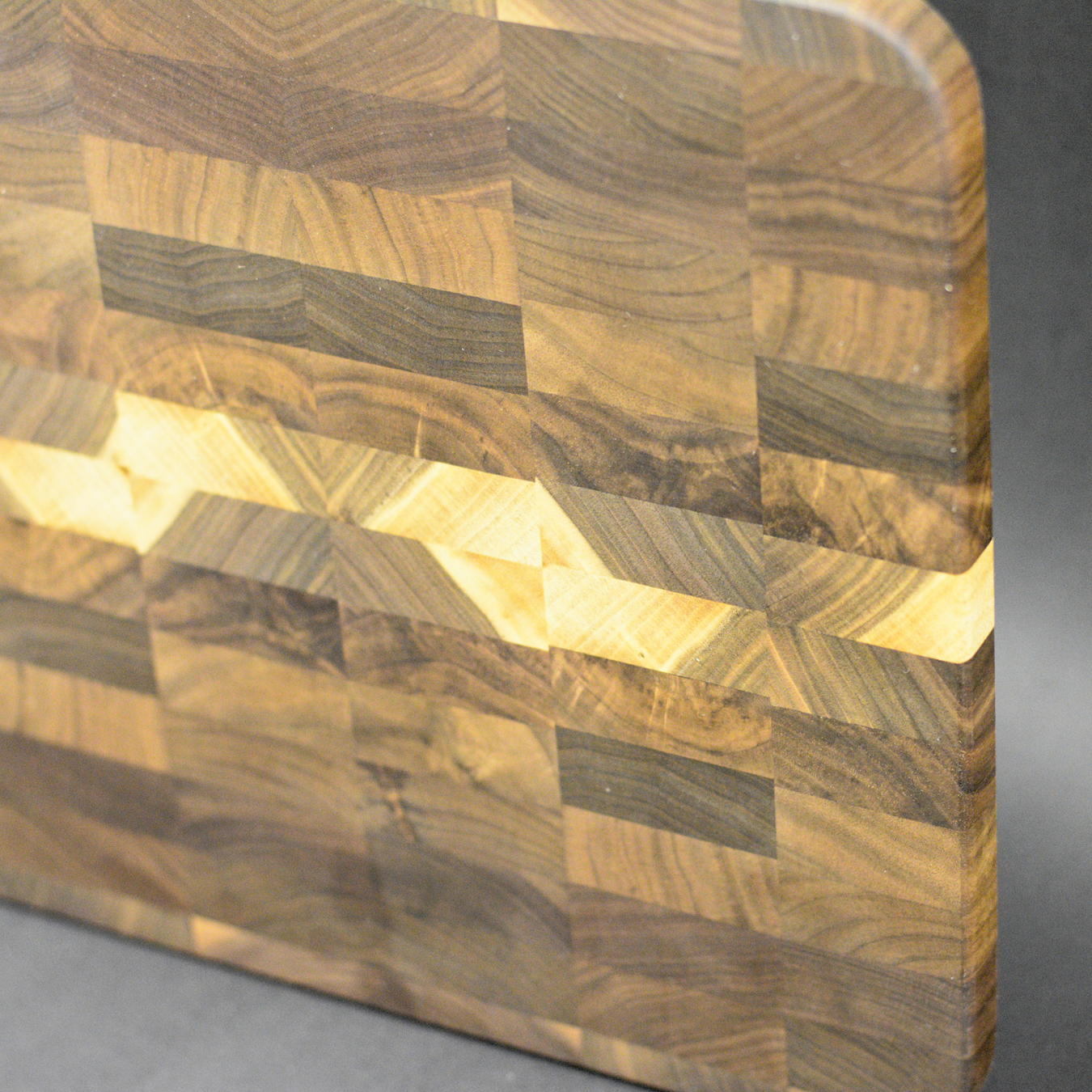 Walnut End-Grain Charcuterie Board - Standard
Introducing our stunning Walnut End Grain Charcuterie Board, designed to elevate your entertaining game and impress your guests!
Crafted from high-quality wood, this charcuterie board features a unique end grain construction that provides a durable and eye-catching surface for serving your favorite meats, cheeses, and fruits. Measuring approximately 9" x 13", this board is the perfect size for any occasion, whether you're hosting a party or enjoying a cozy night in with loved ones.
The board's end grain design not only adds visual appeal but also provides a sturdy and long-lasting surface that is gentle on your cutlery. The smooth surface is finished with a food-safe oil to ensure it is safe for use with all types of food.
Our End Grain Charcuterie Board is the perfect addition to any kitchen or dining room, adding a touch of sophistication and elegance to your entertaining. Whether you're looking for a functional serving board or a stunning centerpiece for your next gathering, this charcuterie board is sure to impress. Order yours today and elevate your culinary experience to the next level!
Please note that our products may take 1-4 weeks to ship as we custom build our boards to your preference.  We do sometimes have pre-made boards available; please contact us for details.
Thank you for your order! Please note that most of our products are custom and made-to-order, so they require a processing time of 1-4 weeks. We carefully craft each item with attention to detail to ensure its quality. Once your order is ready, we will ship it to you promptly, and you will receive a shipping confirmation with tracking information. We appreciate your patience and understanding as we strive to deliver exceptional handmade products to you.