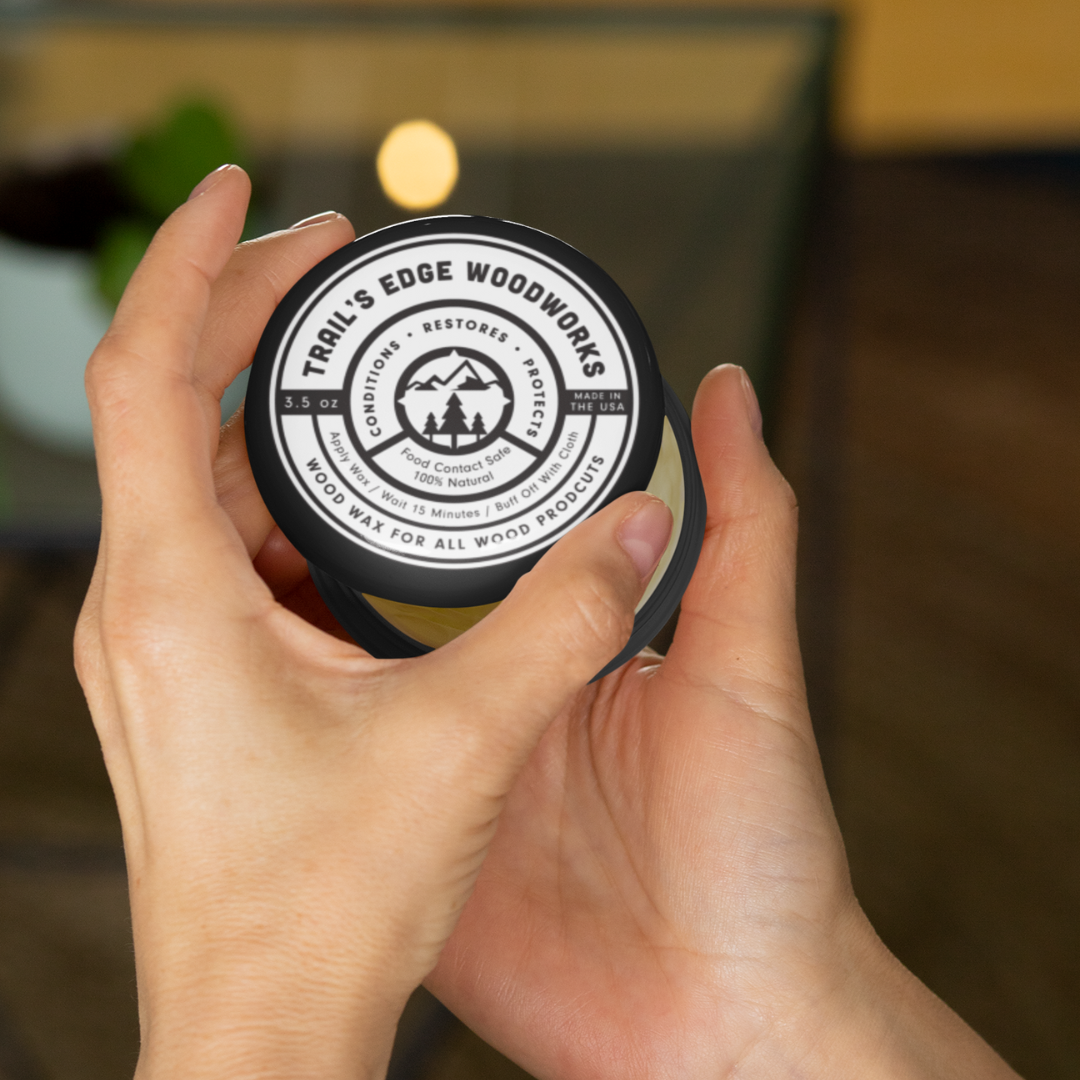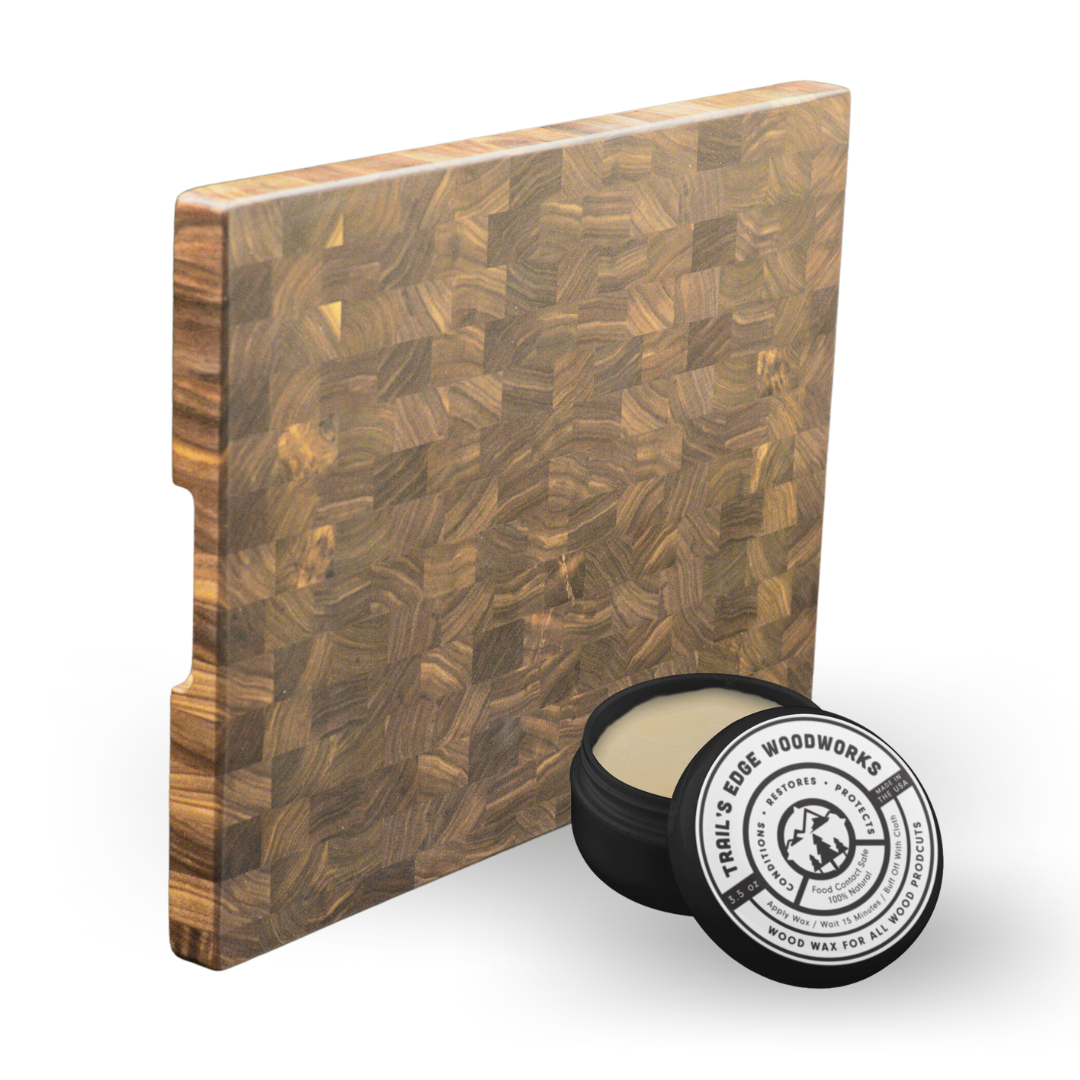 Trail's Edge Woodworks Wood Wax is the perfect solution for protecting and conditioning your wood cutting boards, wooden kitchen utensils, and other wood surfaces. Made in the USA with 100% natural ingredients while using no petroleum products, it can be used on all types of wood and is completely food safe.
Our wood wax is eco-friendly, formulated with a unique blend of fractioned coconut oil and beeswax that deeply penetrates and protects wood, while also providing a beautiful and long-lasting finish that helps to prevent drying, cracking, and splitting, and restores the natural luster of wood.  It can be used on all types of wood surfaces, including cutting boards, butcher blocks, wooden spoons, and furniture. 
If you're looking for a safe and effective way to protect and condition your wood surfaces, Trail's Edge Woodworks Wood Wax is the perfect solution. With its natural ingredients, easy application, and long-lasting results, you can enjoy the beauty and durability of your wood surfaces for years to come.
Size: 3.5 OZ
Round Tin Size: 3"x3"x2"
Thank you for your order! Please note that most of our products are custom and made-to-order, so they require a processing time of 1-4 weeks. We carefully craft each item with attention to detail to ensure its quality. Once your order is ready, we will ship it to you promptly, and you will receive a shipping confirmation with tracking information. We appreciate your patience and understanding as we strive to deliver exceptional handmade products to you.