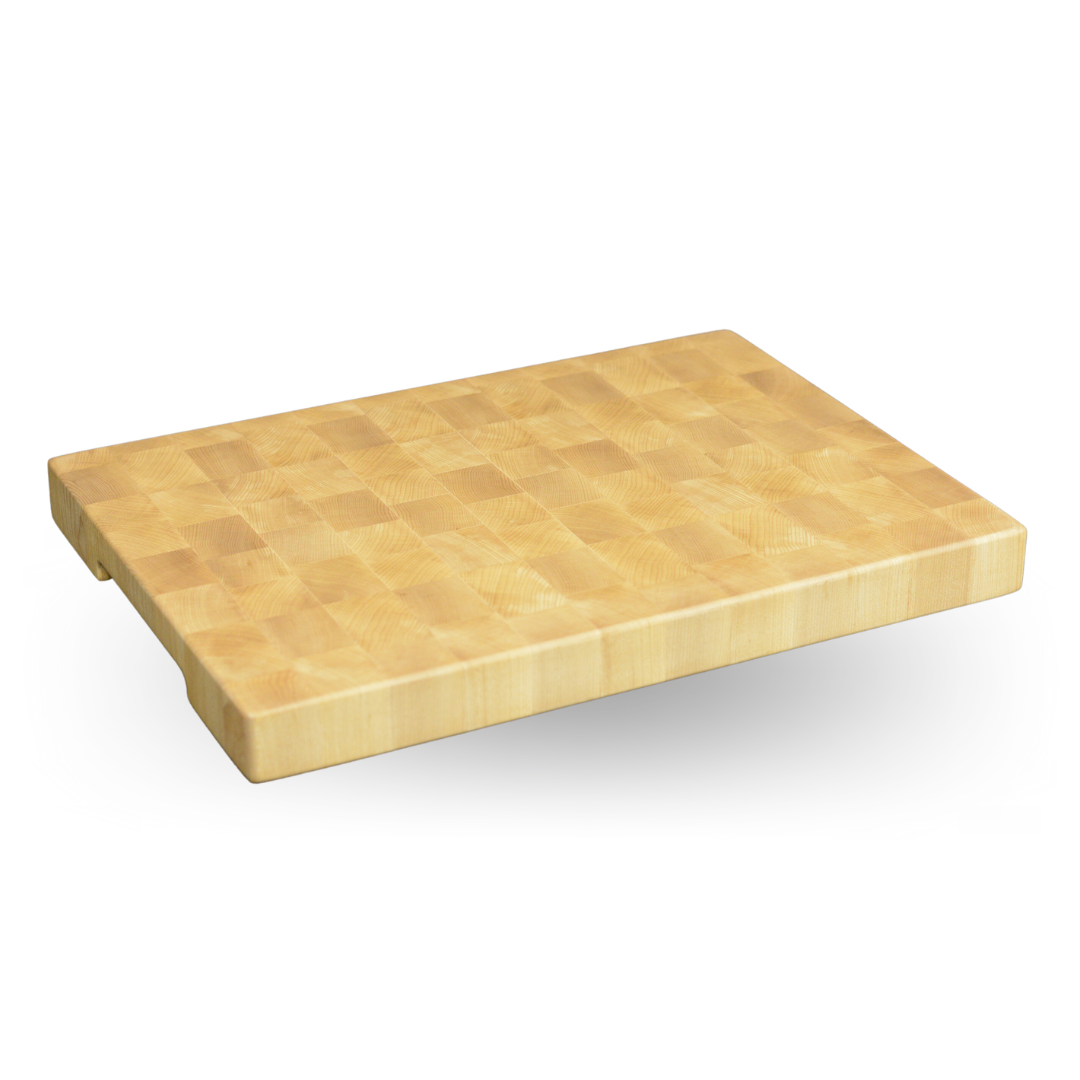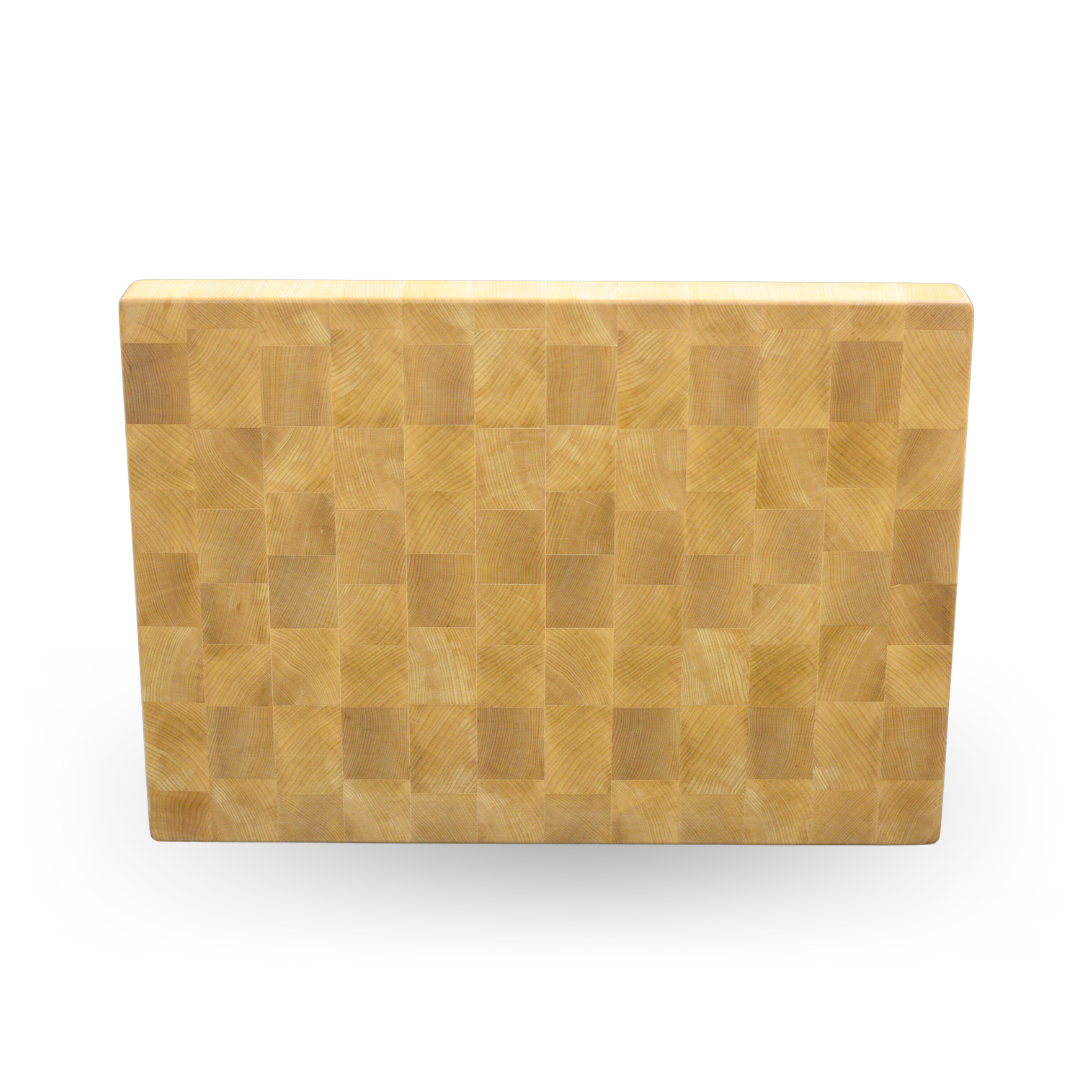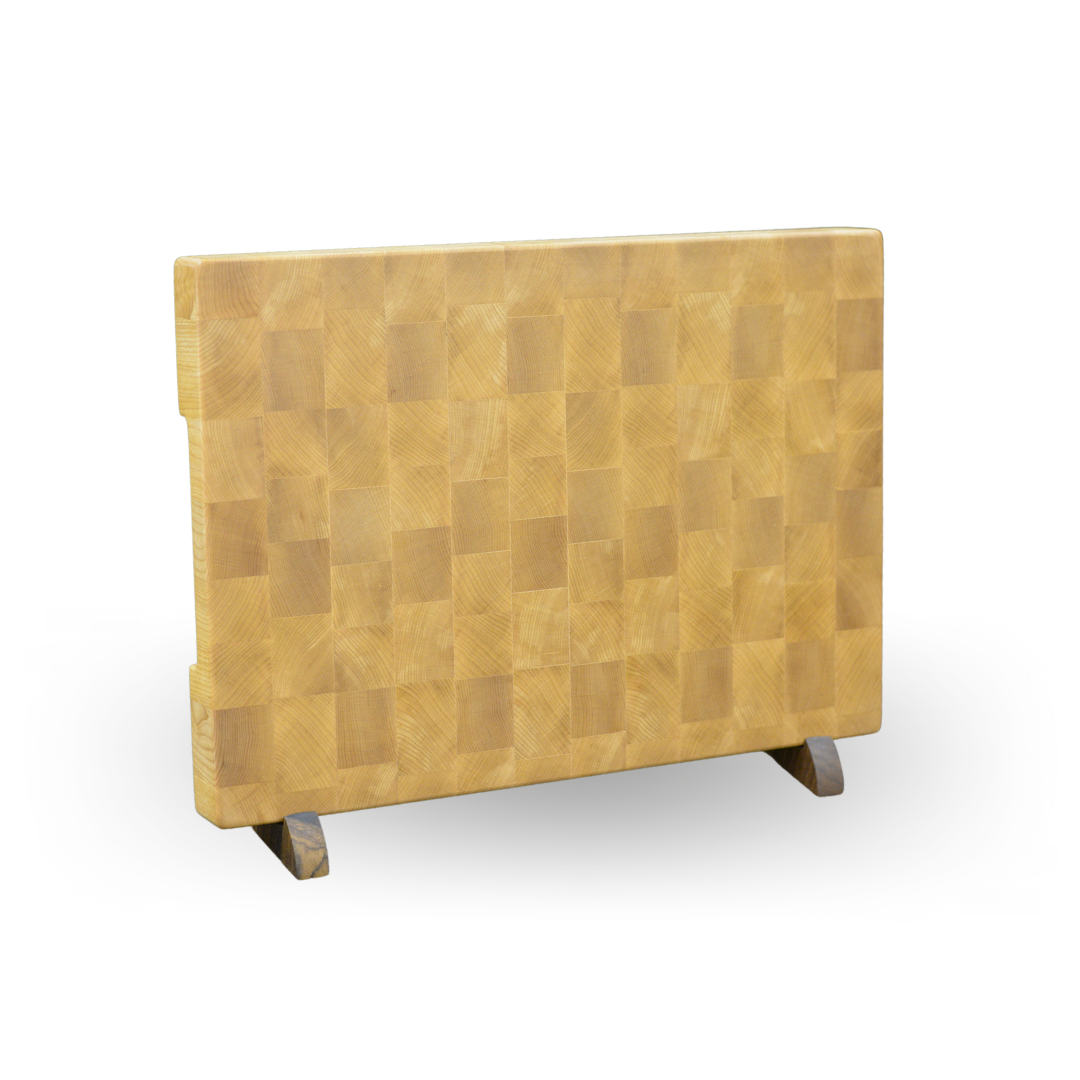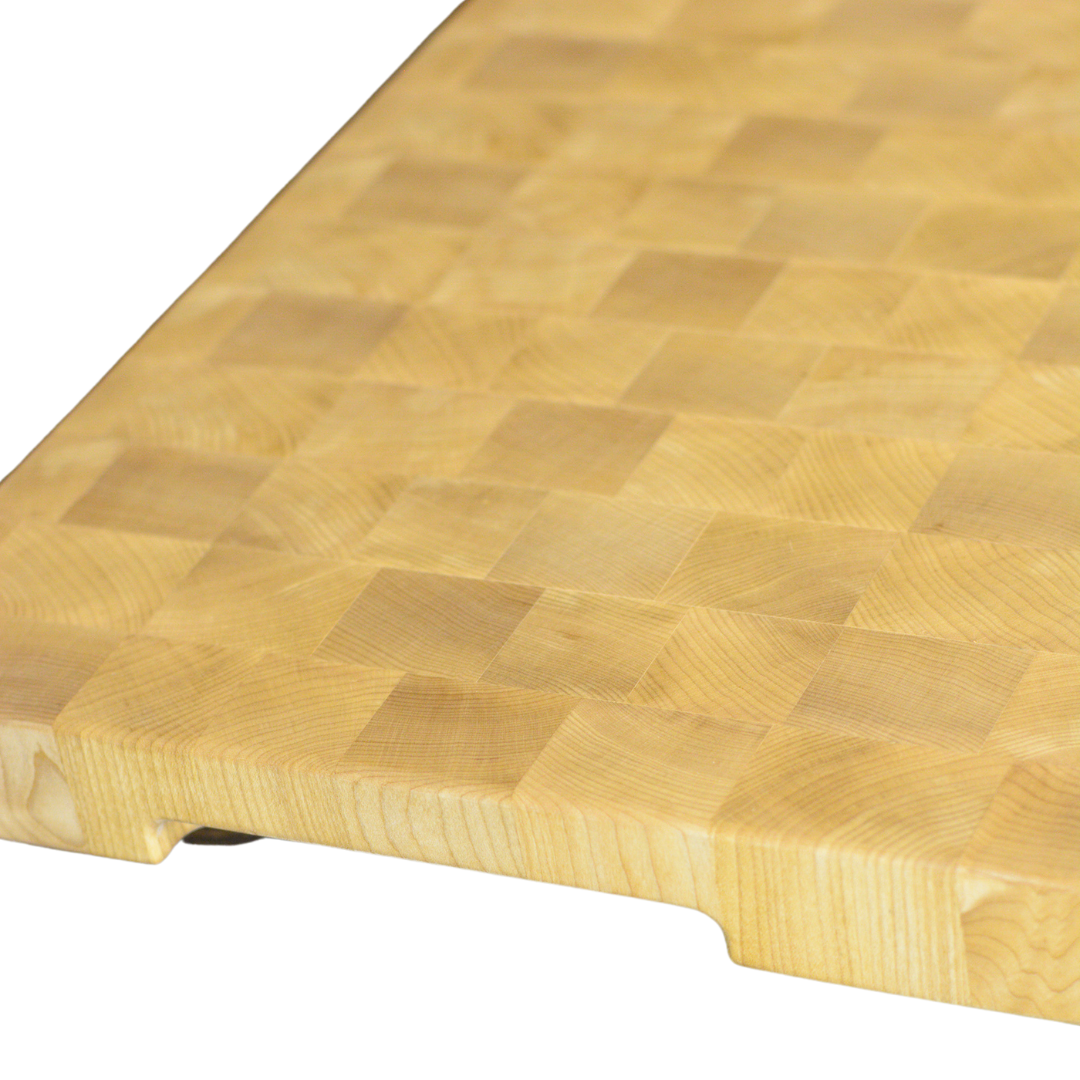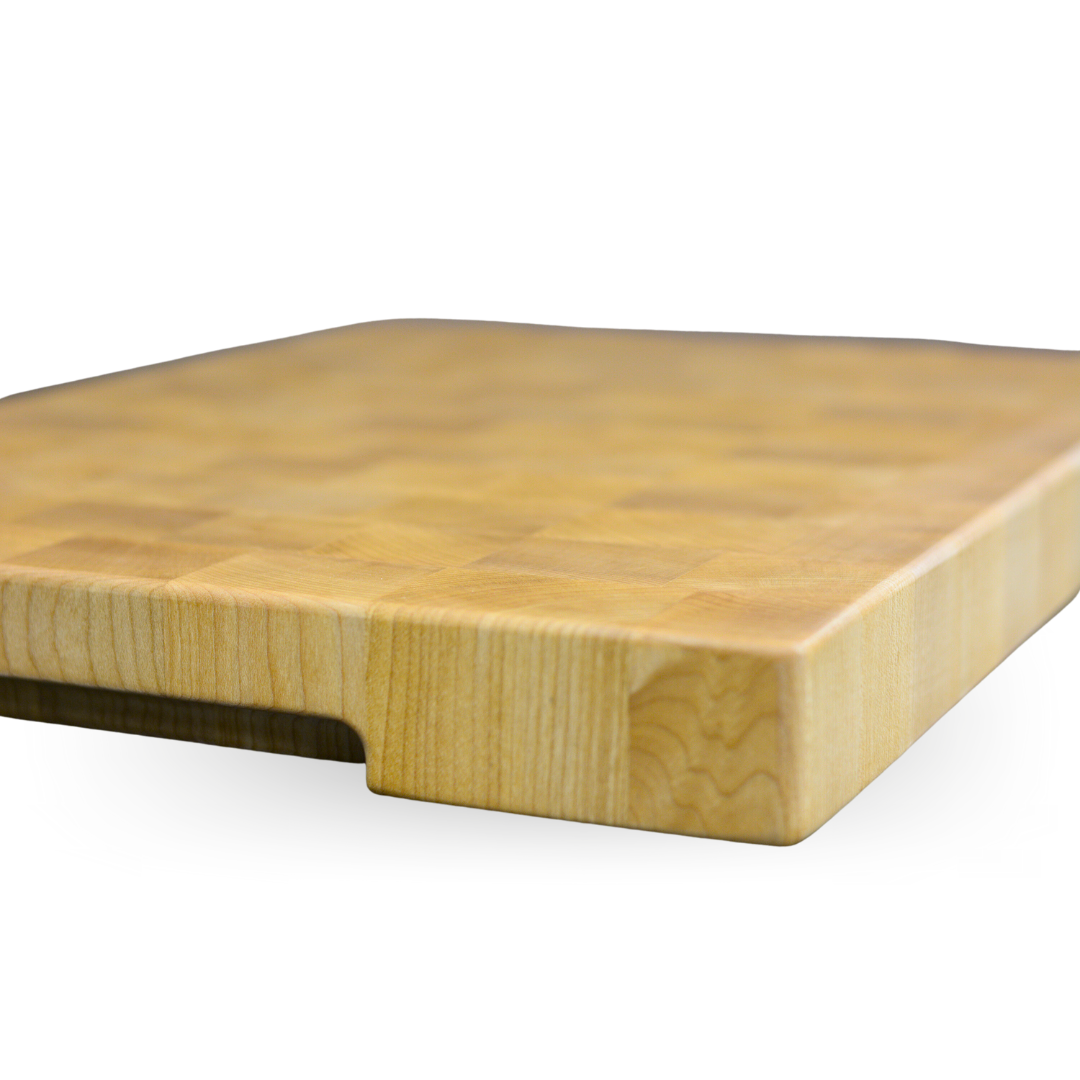 End Grain Cutting Board - Hard Maple (16"x22")
Introducing our End Grain Maple Cutting Board, a stunning and functional addition to any kitchen. Hand-crafted in our small workshop from high-quality hard maple wood, this cutting board is designed to be gentle on knives, making it an ideal choice for both home cooks and professional chefs.
To further enhance the functionality of our cutting boards, we offer a range of customization options. Choose from our selection of handles for easy transportation or opt for juice grooves to capture excess liquids from meats and fruits. Additionally, our cutting boards can be ordered with rubber feet to prevent slipping while in use, ensuring your safety and ease of use.
We pride ourselves on using only 100% natural finishes that are free from petroleum products, making our cutting boards an eco-friendly and safe choice for your kitchen. With proper care and maintenance, our Maple Edge Grain Cutting Boards will last for years to come, becoming a staple in your kitchen and a cherished piece of your culinary experience.
Invest in a cutting board that combines both beauty and functionality with our End Grain Maple Cutting Board. It will quickly become a cherished piece in your kitchen and a staple in your culinary experience.
Please note that our products may take 1-4 weeks to ship as we custom build our boards to your preference.  We do sometimes have pre-made boards available; please contact us for details.
Always hand-wash your wood cutting board. Never put a wood board or other wood items (like salad bowls and spoons) in the dishwasher or submerge them in a sink full of water because they'll warp and/or crack.

If you can't clean your board right after preparing food, just leave it on your counter until you can get to it. In some situations, you may not even need to wash it. If you've only sliced bread, just brush away the crumbs or wipe the surface clean with a damp cloth or paper towel.

If your board does need cleaning, first gently remove any stuck-on bits of food using a bench scraper or metal spatula. If there are any stubborn stains, you can create a slurry of baking soda and water and gently rub the mixture onto the board using a Scotch-Brite sponge.

Gently scrub your board with a sponge and hot, soapy water (we recommend using a mild unscented dish soap, such as Seventh Generation Free & Clear Dish Liquid). It's important to wash both sides of the board (even if you chopped on only one side) to prevent it from drying unevenly, which could cause the board to warp.

Rinse the board and dry it thoroughly with a clean dish towel or paper towels. Stand it upright on your counter to prevent any residual water from pooling, and let it air-dry completely before you store it.
Thank you for your order! Please note that most of our products are custom and made-to-order, so they require a processing time of 1-4 weeks. We carefully craft each item with attention to detail to ensure its quality. Once your order is ready, we will ship it to you promptly, and you will receive a shipping confirmation with tracking information. We appreciate your patience and understanding as we strive to deliver exceptional handmade products to you.