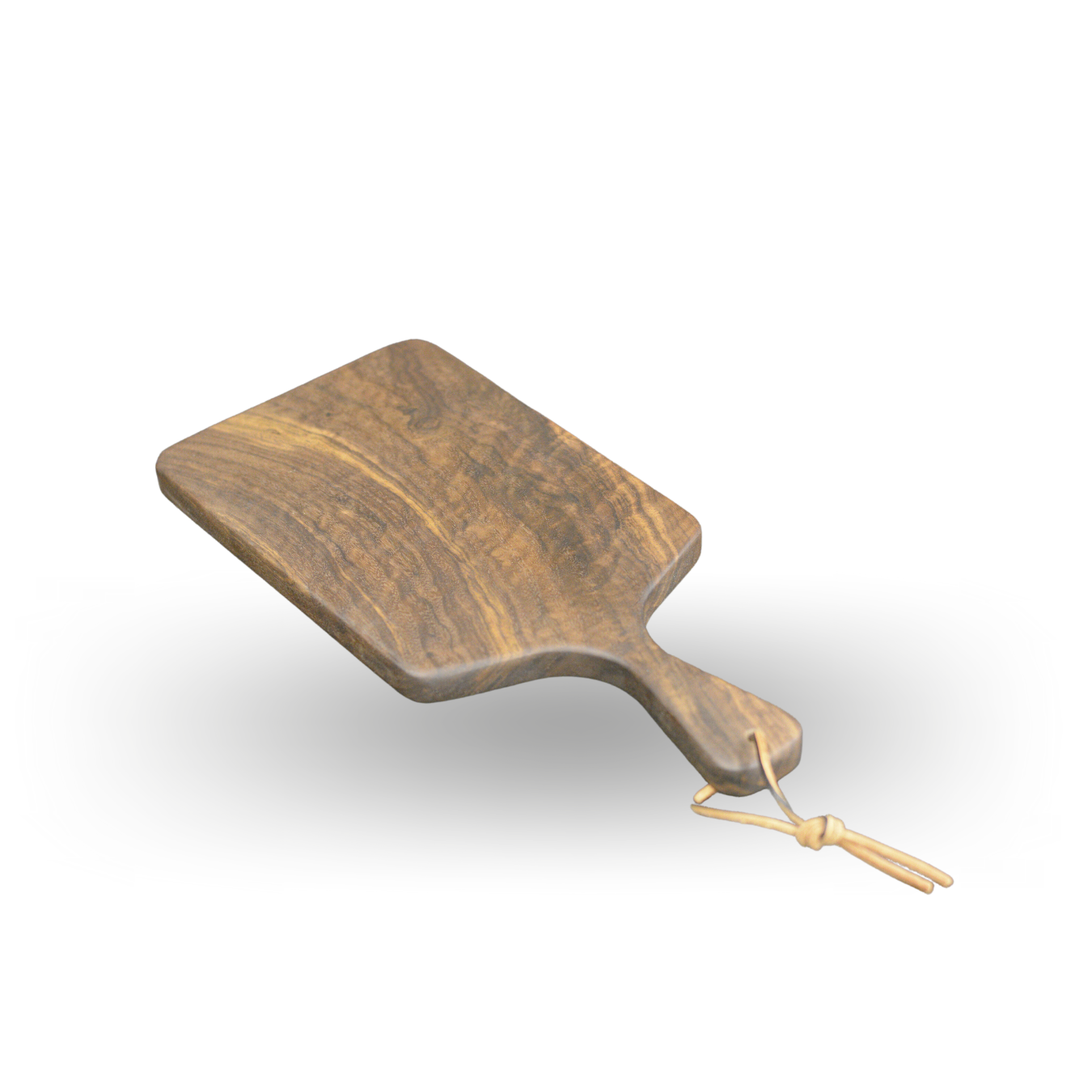 Claro Walnut Charcuterie Board - Petite
Introducing our stunning Claro Walnut Petite Charcuterie Board, a small but stylish addition to any kitchen or dining room!
Crafted from premium quality claro walnut wood, this charcuterie board features the beautiful grain of Claro Walnut in a smaller size when you're looking to add some style for yourself or just a few guests.  Measuring 15" x 7" with a serving area of 10" x 7", it is the ideal size for serving a smaller array of appetizers, cheeses, meats, and fruits for your guests to enjoy.  We've also added a leather strap to the handle for convenience.
Featuring a beautiful, natural grain pattern unique to each board, this claro walnut charcuterie board is finished with an all-natural food-safe oil to ensure its longevity and durability.  Whether you're hosting a dinner party or a casual get-together with friends and family, our Claro Walnut Charcuterie Board is the perfect way to showcase your culinary skills and impress your guests. Order yours today and elevate your entertaining game to the next level!

Please note that our products may take 1-4 weeks to ship as we custom build our boards to your preference.  We do sometimes have pre-made boards available; please contact us for details.

Thank you for your order! Please note that most of our products are custom and made-to-order, so they require a processing time of 1-4 weeks. We carefully craft each item with attention to detail to ensure its quality. Once your order is ready, we will ship it to you promptly, and you will receive a shipping confirmation with tracking information. We appreciate your patience and understanding as we strive to deliver exceptional handmade products to you.